Please come and join us for one of our Services
Weekday Activities in the Churches of Hartfield and Coleman's Hatch
Every Tuesday: 14:45 St Mary's School Service
Every Friday: 10:00 Peace Prayers at St Mary's
The Small Group
 The small group will be meeting at Kathy Green's Home. Foxbury, High Street, Hartfield TN7 4AA tel 01892 770208 email: kathygreenhartfield@gmail.com. Tom and Rosie Hewson will be leading and facilitating the group. The studies will follow on from the sermon from the previous Sundays. Tom and Rosie's Contact details are 01342 319027. If anyone would like a lift to the group, please contact either Tom or Kathy. Coffee and cake 7.45pm ~ 8pm start.
29/09/15  ~ A People of light ~ 1 John 1 - 1 John 2: 2
13/10/15  ~ Walk as Jesus did ~ 1 John 2: 5-6
27/10/15  ~ Live in the light ~ 1 John 2:18-29
10/11/15  ~ Bearing the Family Likeness ~ 1 John 3
17/11/15  ~ God is Love ~ 1 John 4
24/11/15  ~ Born of God 1 John 4 and 5 Leading us to Advent
Thank You!
Claire and her Calais Team say a BIG THANK YOU for the many generous contributions. Your response has been fantastic, and she is now taking 2 vans and 3 cars to assist the refugees there.
She is especially pleased we sorted the items. Anything not suitable for the Calais 'Jungle' has been given to the Red Cross who have put in place a special initiative to raise funds for European refugees. All items given to the Red Cross will be sold specifically to support funds for the European Refugees if you request it to be so. East Grinstead is receiving all donations – furniture, clothes, curtains, bric a brac – basically, any good quality saleable items. Many thanks for such a caring response.
Rosie and Tom Hewson
Saturday 3rd October: 10 am – 4pm St Mary's Church, Hartfield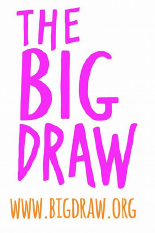 The Big Draw is a national celebration of drawing bringing people together through the pleasure of imaginative drawing activities. Free and open to all ages a Big Draw event is being held in Hartfield. Why not have a try at:
Drawing with light
Mark making in clay
Flip books
Giant communal drawing to music
We will be linking with The Big Draw 2015 theme of "Every Picture Tells A Story", but if you want to do your own thing that's fine too. The aim is to have a go rather than create masterpieces. Refreshments will be available.
The event is being organised by Hartfield Arts and Theatre Society. For more information visit www.facebook.com/groups/hartsartstheatresociety/events/ or contact Alison Berry 01892 770714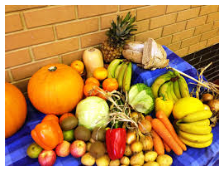 HARVEST THANKSGIVING 2015 – A Harvest Supper and family quiz will take place in the Village Hall on Saturday 3rd October at 7 pm
You are all invited to join us and tickets for the supper will be available from Kathy Green (01892 770208) or The Village Stores, price £6 for adults, children free. Bring your own bottle - main course provided - please bring a salad or a pudding. This year we will be supporting the Diocesan Africa Fund, targeting the food shortages in East and West Africa, and raising funds to enable continuing relief efforts.
Locally we are donating to Crawley Open House. This provides support and services to those suffering the effects of homelessness, unemployment, loneliness, discrimination, or other forms of social exclusion. Their support is for anyone in need.
Harvest Praise Services will take place on Sunday 4th in St Mary's at 9:30am and in Holy Trinity at 11:15am. Please bring any tins of Harvest Gifts and donations to these services. Thank you. We look forward to seeing you all at these events. St Mary the Virgin Hartfield and Holy Trinity Coleman's Hatch.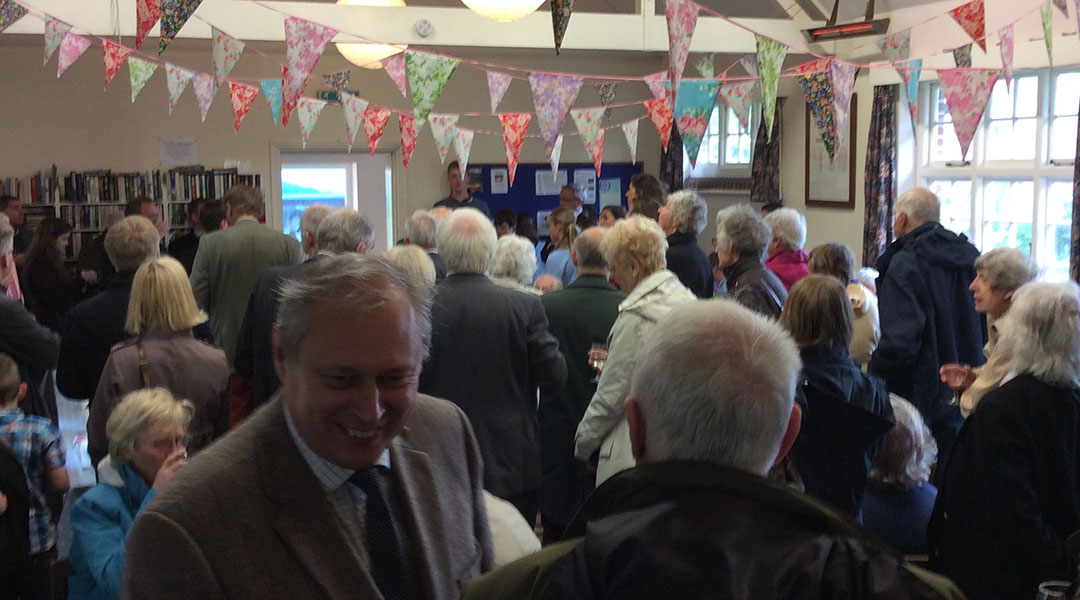 TRINITY CAFE – Don't forget! The cafe' is open 9.30am to 12pm on the 2nd and 4th Thursday of the month.
 The Café will take place this month on September 10th and 24th, from 9:30 to 12 noon, in the renamed "Trinity Hall" (formerly the Vicarage Room).
Freshly brewed coffee and tea. Homemade cakes. Why not pop in for elevenses and a chat?!  If the weather is fine, you can come and bask in glorious sunshine on our newly restored lawn and enjoy more delicious homemade cakes, scones and other delicacies.
Lovely children's area and a very warm welcome. We look forward to seeing you there.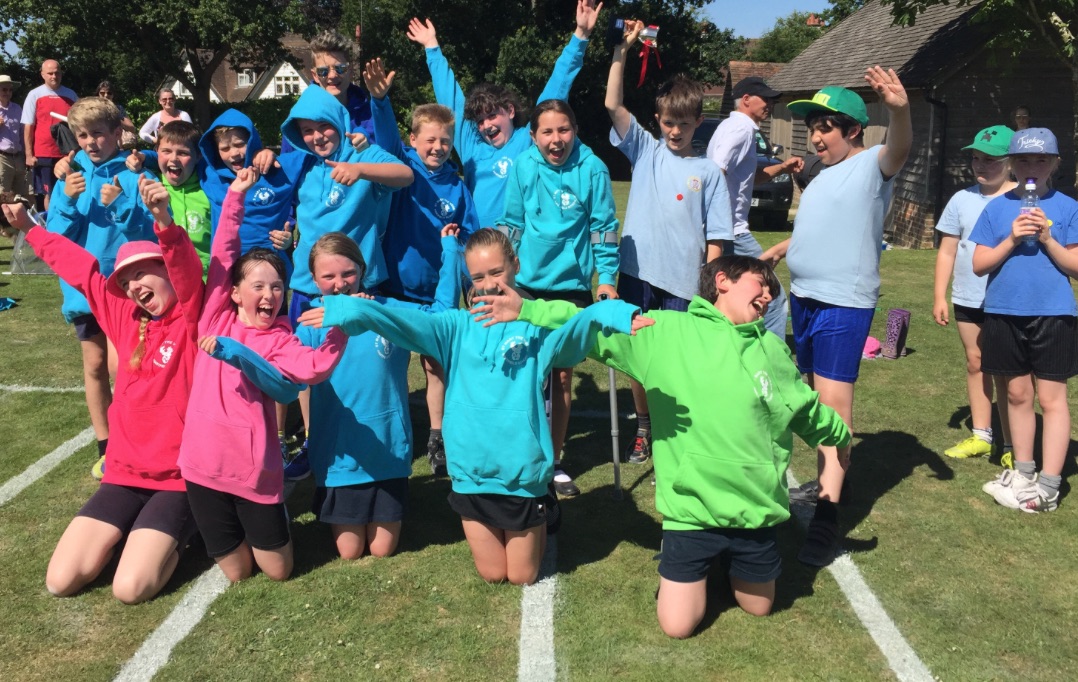 ST MARY'S PRIMARY SCHOOL
St Mary's Primary school is a small village primary school with extremely close links to St Mary's church. The school is located beside the church and the school uses the church every week for assemblies and celebrations. Rev Julie is a governor of St Mary's school and is closely involved with ensuring the childrens' spiritual learning. The school has nurtured a christian ethos of compassion, understanding and support and consequently the childrens' behaviour has been rated outstanding.
St Mary's is extremely proud to report excellent levels of achievement across the school for 2014-2015. These results confirm a robust upward trend in pupil outcomes over the last 4 years. The dramatic increase from 2014 to 2015 reflects the school's focus on ensuring consistently good teaching across the school and a sharper, more forensic approach to examining pupil in-year data and progress. The school has been working closely with external advisors to regularly review data and working practices and the impact of this can be clearly seen in the school's performance which is consistently above national and county average.
St Mary's has a small number of spaces available in each year group. If you would like to visit the school, or would like some more information please contact our school office at office@st-maryhartfield.e-sussex.sch.uk or phone us on 01892 770221.
 St Mary's Primary Primary School - http://www.hartfieldschool.co.uk
GENERAL SYNOD? ELECTIONS ARE SOON!
To serve the breadth of the Church of England, General Synod needs to hear the voices of clergy and lay people of all ages, backgrounds and traditions and with a wide range of experience and skills.
Teachers, stay at home parents, students, counsellors and full time volunteers were among the laity in this Synod. Clergy range from people in the early years of their ordained ministry to those with extensive senior ministry experience.
Nominations for the next Synod are open now across the country – find out more about how to be involved, whether you stand or not, at www.synodelections.org
FAMILY AND CHILDREN'S ACTIVITIES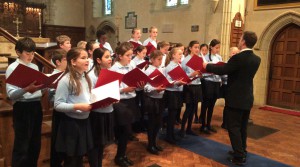 We look forward to welcoming and meeting you and your family at one of our services. Look out especially for our Kidz Praise service which is aimed at young children and their families.
BAPTISM OR CONFIRMATION
If there is anyone in the congregation who would like to talk about being baptised or confirmed. Do give me a ring and we can talk about it together.
There will be a deanery confirmation service in the next few months, date and venue yet to be announced.
Rev Julie Sear