OPEN WITH PRAYER
Lord we long to know the peace of God in our world, our nation and our community. Help us to work towards peace, a peace that will guard our hearts and minds. In the name of Christ, Amen
Read more .... ...
St Mary's Church Christingle Service – Sunday 29th November 10am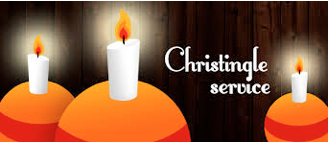 St Mary's Church are holding their Christingle Service
on Sunday 29th November
10am
The service is for all ages, so do come along.
St Mary's School Choir will be singing.
The children at St Mary's school and the playgroup will bring their Christingles to church.
There will also be spare Christingles available in church.
It is a wonderful way to celebrate Advent Sunday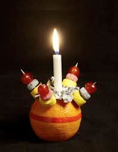 We look forward to seeing you.
Refreshments will be served after the service.
THIS IS A JOINT SERVICE WITH THE CONGREGATION FROM HOLY TRINITY CHURCH.
THE SMALL GROUP
 The small group will be meeting at Kathy Green's Home. Foxbury, High Street, Hartfield TN7 4AA tel 01892 770208 email: kathygreenhartfield@gmail.com. 
Tom and Rosie Hewson will be leading and facilitating the group. The studies will follow on from the sermon from the previous Sundays. Tom and Rosie's Contact details are 01342 319027. If anyone would like a lift to the group, please contact either Tom or Kathy. Coffee and cake 7.45pm ~ 8pm start.
10/11/15 Bearing the Family Likeness ~ 1 John 3
17/11/15 God is Love ~ 1 John 4
24/11/15 Born of God 1 John 4 and 5 Leading us to Advent
YOUTH VOICE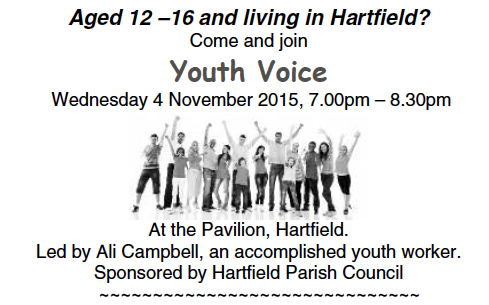 HYPE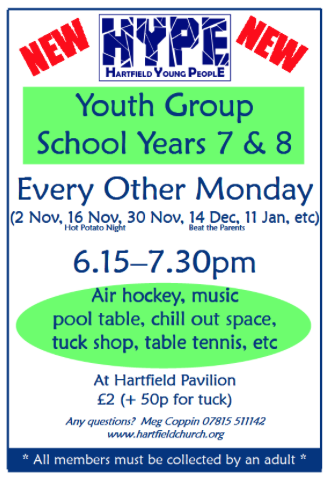 CHURCH EVENTS DECEMBER
DECEMBER 2015
06/12/15 ~ Joint Advent Carols 6:30 pm Holy Trinity Church      
11/12/15 ~ School Nativity Play 2pm St Mary's Church
12/12/15 ~ Ashdown House Carol Service at Holy Trinity 11am
12/12/15: ~ Making Christmas crafts at St Mary's Church 2-4pm
13/12/15: ~ Christmas Praise Service at St Mary's Church 9:30am
16/12/15 ~ Live Nativity in the Village 5:30pm
18/12/15: ~ School Christmas service at St Mary's Church 9:15am followed by tea and coffee in church
19/12/15: ~ Open House at the Rectory 10.30am~ 1pm Mulled wine and Mince pies
20/12/15: ~ Nine lessons and Carols with Bishop Richard speaking: 6:30pm at Holy Trinity for both parishes
24/12/15: ~ Crib Service: 3:30pm and 5:30pm at St Mary's Church
24/12/15 ~ Midnight communion 11:30pm Holy Trinity and St Mary's
25/12/15: ~  8:00am BCP
9:30am Christmas Family Communion
11:15am Christmas Communion
27/12/15: Joint Holy Communion Service at St Mary's  Church 10am
Advent Prayer journey St Mary's Church will be filled with Advent Prayer Stations
8.30am-6.30pm - 22nd November -26th November
An opportunity to come into church and take some time to reflect and pray or listen.
Everyone of all ages is welcome at any time of day to come in and explore and enjoy the journey.
The journey is full of creative moments for you to enjoy or you can just sit and enjoy the space.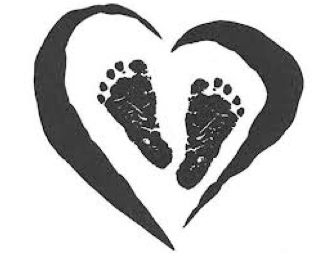 As we approach Christmas we buy presents in preparation to give to our friends and family. But how do we prepare to welcome Jesus Christ who is at the heart of this season?
Life gets busy and rushed.
Take a moment to be still.
Station One:               Connecting
Station Two:               Focusing
Station Three:            Prayer
Station Four:              Seeing
Station Five:               Hoping
Station Six:                 Waiting
Station Seven:            Pondering
As you leave the church. Please write a few words about your journey on the prayer board. These words are an encouragement to others who step into their own journey.
Thank you. Rev'd Julie
EVENSONG AT HOLY TRINITY COLEMANS HATCH
This service is held on the first Sunday of each month at Holy Trinity at 6:30pm and ends before 7:30pm. I know it is advertised in the monthly Calendar of Events, but I would just like to give it a highlight and bring it to the attention of more people.
Each month we have a choir drawn from St Mary's and Holy Trinity of approximately 12 and sometimes more. There are 4 lovely well known hymns for all to enjoy and a very short simple Anthem sung by the Choir. (Probably no more than 3 minutes long.)
It is a traditional service and one that probably used to be more well known and well attended.However it is a lovely peaceful way to end a Sunday. If you haven't tried Evensong or haven't been for years do give it a try. We would love to see more people in the congregation and you would be most welcome.
Diana Jones
VACANCY FOR AN ALMSPERSON
There is a vacancy for an almsperson at Hales Almshouses, Colemans Hatch who should be  a widow or spinster and is of pensionable age. Pets are welcome.
Please apply to The Trustees of hales Almshouses, Peculiars Farm, Colemans Hatch, Hartfield, TN7 4ES, or telephone 01342822684, or email edwardstenhouse@btconnect.com  and an application form will be sent to you.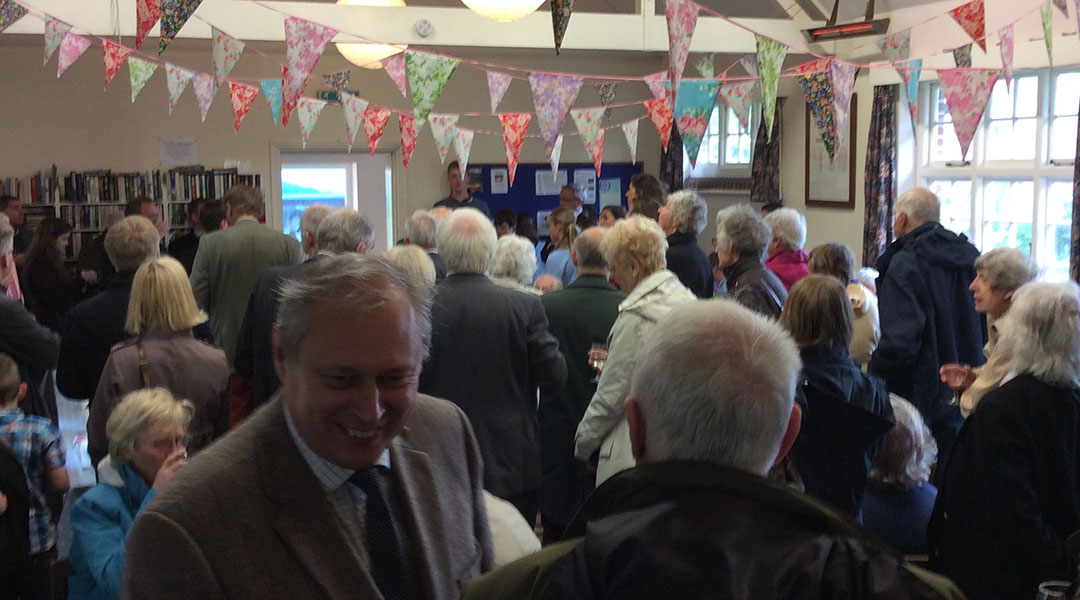 TRINITY CAFE – Don't forget! The cafe' is open 9.30am to 12pm on the 2nd and 4th Thursday of the month.
 The Café will take place this month on November 5th and 19th, from 9:30 to 12 noon, in the renamed "Trinity Hall" (formerly the Vicarage Room).
Freshly brewed coffee and tea. Homemade cakes. Why not pop in for elevenses and a chat?!  If the weather is fine, you can come and bask in glorious sunshine on our newly restored lawn and enjoy more delicious homemade cakes, scones and other delicacies.
Lovely children's area and a very warm welcome. We look forward to seeing you there.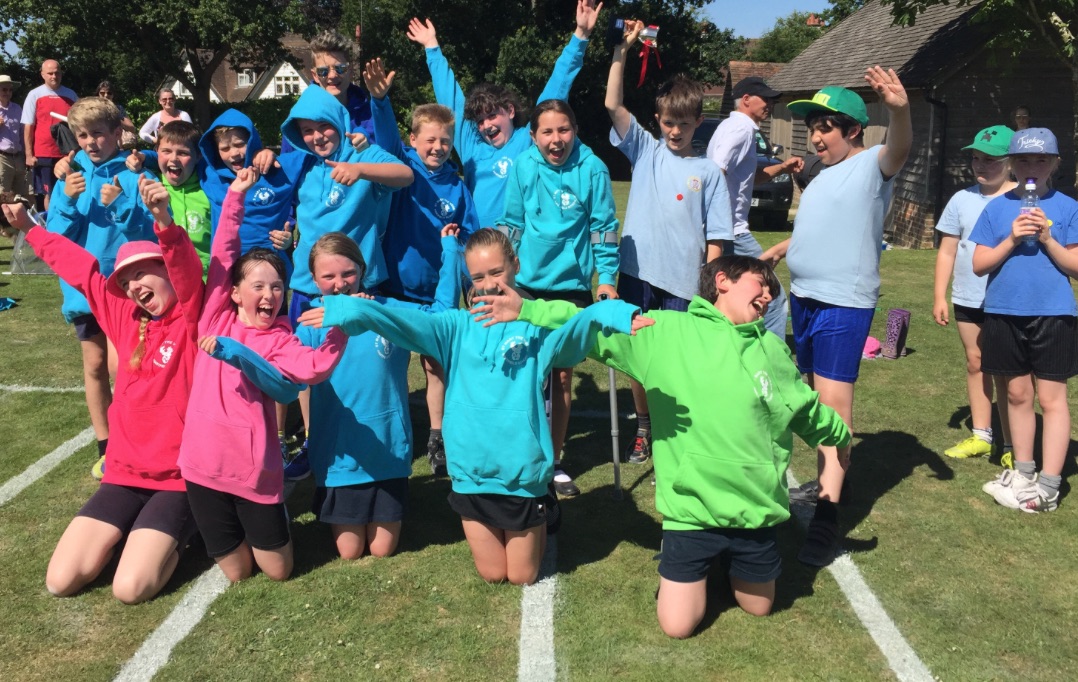 ST MARY'S PRIMARY SCHOOL
St Mary's Primary school is a small village primary school with extremely close links to St Mary's church. The school is located beside the church and the school uses the church every week for assemblies and celebrations. Rev Julie is a governor of St Mary's school and is closely involved with ensuring the childrens' spiritual learning. The school has nurtured a christian ethos of compassion, understanding and support and consequently the childrens' behaviour has been rated outstanding.
St Mary's is extremely proud to report excellent levels of achievement across the school for 2014-2015. These results confirm a robust upward trend in pupil outcomes over the last 4 years. The dramatic increase from 2014 to 2015 reflects the school's focus on ensuring consistently good teaching across the school and a sharper, more forensic approach to examining pupil in-year data and progress. The school has been working closely with external advisors to regularly review data and working practices and the impact of this can be clearly seen in the school's performance which is consistently above national and county average.
St Mary's has a small number of spaces available in each year group. If you would like to visit the school, or would like some more information please contact our school office at office@st-maryhartfield.e-sussex.sch.uk or phone us on 01892 770221.
 St Mary's Primary Primary School - http://www.hartfieldschool.co.uk
FAMILY AND CHILDREN'S ACTIVITIES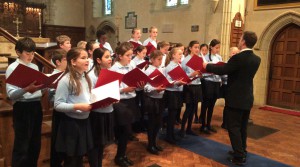 We look forward to welcoming and meeting you and your family at one of our services. Look out especially for our Kidz Praise service which is aimed at young children and their families.
BAPTISM OR CONFIRMATION
If there is anyone in the congregation who would like to talk about being baptised or confirmed. Do give me a ring and we can talk about it together.
There will be a deanery confirmation service in the next few months, date and venue yet to be announced.
Rev Julie Sear