Please come and join us for one of our Services
Weekday Activities in the Churches of Hartfield and Coleman's Hatch
Every Tuesday: 14:45 St Mary's School Service
Every Friday: 10:00 Peace Prayers at St Mary's
TRINITY CAFE – Don't forget! The cafe' is open 9.30am to 12pm on the 2nd and 4th Thursday of the month.
The Café will take place this month on July 9th and 23rd, from 9:30 to 12 noon, in the renamed "Trinity Hall" (formerly the Vicarage Room).
Freshly brewed coffee and tea. Homemade cakes. Why not pop in for elevenses and a chat?!  If the weather is fine, you can come and bask in glorious sunshine on our newly restored lawn and enjoy more delicious homemade cakes, scones and other delicacies.
Lovely children's area and a very warm welcome. We look forward to seeing you there. 
ST MARY'S PRIMARY SCHOOL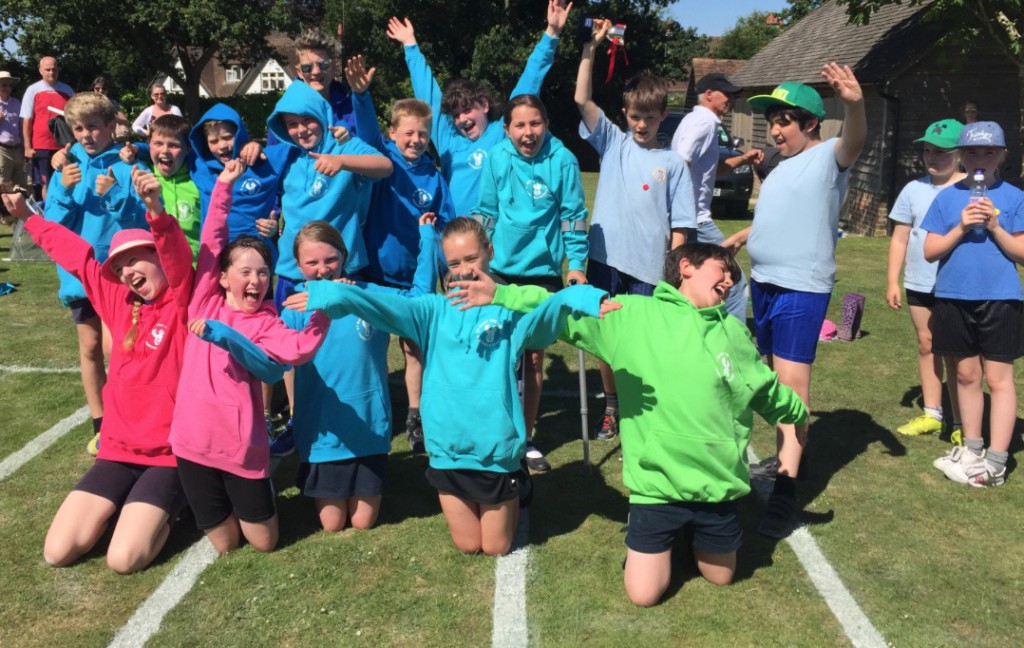 St Mary's Primary school is a small village primary school with extremely close links to St Mary's church. The school is located beside the church and the school uses the church every week for assemblies and celebrations. Rev Julie is a governor of St Mary's school and is closely involved with ensuring the childrens' spiritual learning. The school has nurtured a christian ethos of compassion, understanding and support and consequently the childrens' behaviour has been rated outstanding.
St Mary's is extremely proud to report excellent levels of achievement across the school for 2014-2015. These results confirm a robust upward trend in pupil outcomes over the last 4 years. The dramatic increase from 2014 to 2015 reflects the school's focus on ensuring consistently good teaching across the school and a sharper, more forensic approach to examining pupil in-year data and progress. The school has been working closely with external advisors to regularly review data and working practices and the impact of this can be clearly seen in the school's performance which is consistently above national and county average.
St Mary's has a small number of spaces available in each year group. If you would like to visit the school, or would like some more information please contact our school office at office@st-maryhartfield.e-sussex.sch.uk or phone us on 01892 770221.
 St Mary's Primary Primary School - http://www.hartfieldschool.co.uk
HOLY TRINITY COLEMANS HATCH FETE RAISES IN THE REGION OF £3,500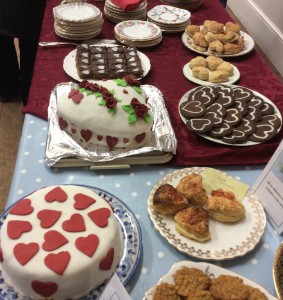 The second Vintage Fête held by Holy Trinity Church, Coleman's Hatch attracted a large number of people from our local community who enjoyed the ambience of a very english church fête; an often heard comment was "this is like a step back in time". And the sun shone all afternoon.
Children from Hartfield School entranced everybody with their delightful colourful Maypole dancing; the Ashdown Morris Men again evoked another era with their bell-ringing, baton-wielding energetic dancing.
All the traditional stalls were represented; WI with a table groaning with homemade cakes and produce; Books, Bottle Tombola, Gifts, Plants, Collectables, Toys, Bric-à-brac, Very Classy Clothes, and finally Linens. For the children there was Face Painting, Lucky Dip, and a Treasure Hunt. There was also a Super Prized Raffle. The Mothers' Union as usual masterminded the Teas with delicious homemade cakes.
Throughout the afternoon the musician Paul Stanworth entertained us nostalgically with his rocking guitar.
Financially the Fete was a great success, raising funds (approximately £3,500) for our two local hospices and the continued restoration of the Vicarage Room, however the main aim of the Fête continues to be the drawing together of the local community.
The organisers would like to thank all those people who gave their time, effort, goodwill, and donations so generously, but who are too numerous to be mentioned individually.
Sheila van Maurik and Caroline Daszewska.
ST MARY THE VIRGIN'S NEW CHURCHWARDENS
St Mary's has appointed two new new Churchwardens, Kathy Green and Graham Varley. Huge gratitude has been expressed to Tim Jackson and Dick Rowberry for the tremendous amount of work they put in during their time as wardens, particularly during the interregnum.
FAMILY AND CHILDREN'S ACTIVITIES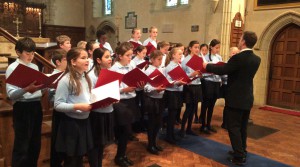 We look forward to welcoming and meeting you and your family at one of our services. Look out especially for our Kidz Praise service which is aimed at young children and their families.
BAPTISM OR CONFIRMATION
If there is anyone in the congregation who would like to talk about being baptised or confirmed. Do give me a ring and we can talk about it together.
There will be a deanery confirmation service in the next few months, date and venue yet to be announced.
Rev Julie Sear