MONTH OF OCTOBER 2015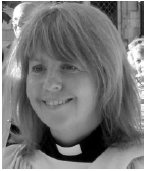 Dear Friends,
I always think of October as being the month when the winter is dawning and we approach our harvest festival with a sense of thankfulness. In years gone by, the community would gather together, in church, to give thanks to God for His provision to them and their neighbours. A sense of belonging to the earth, of working together to gather in the harvest for the coming year and giving thanks for the past. It was always important to make sure that nothing was taken for granted. These days we know we can nip down to the local supermarket or village shop. Come rain or shine, there will always be something to eat.
However, I suspect the recent media coverage of the plight of the Syrian refugees has reminded us that nothing should ever be taken for granted. Watching parcels of food being thrown into a crowd of refugees where children were starving and exhausted really brought home to me that sense of what it must be like to feel helpless and to depend on others compassion and mercy. Bishop Martin said: "The pictures of children caught up in the Syrian refugee crisis bring home to us just how devastating a catastrophe this is for the life of an ancient people and civilization. He added: "What will shape the adult life and expectation of those children?
"My hope is that they will be able to remember incredible kindness because the people of Europe responded with generosity and found room for them in their cities, towns and villages. I hope that they will remember being treated with dignity.
2 Corinthians 1:3-4 Blessed be the God and Father of our Lord Jesus Christ, the Father of mercies and God of all comfort, who comforts us in all our affliction, so that we may be able to comfort those who are in any affliction, with the comfort with which we ourselves are comforted by God.
Micah 6: 8 He has shown you, O mortal, what is good. And what does the LORD require of you? To act justly and to love mercy and to walk humbly with your God.
At the moment we may feel unsure about how we can help. Sending money or clothing are practical ways to help from a distance but over time we may find ourselves having to respond with gifts of compassion and comfort, of welcome and grace. Recently in one of my sermons I ended by saying that a good way to be ready, was by putting it into practice in small ways in our own communities.
Spontaneous acts of kindness during the month of October is a way of celebrating the gift of Harvest thanksgiving not just in gifts of food ( although that is a lovely gift to receive) but in other ways. Gifts of kindness, visiting, listening and acts of service.
Surprise someone today!
We look forward to seeing you at the Harvest Supper in the village hall on the 3rd October and one of the services on the 4th October.
Every blessing,
Rev'd Julie