April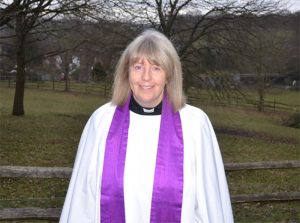 Dear Friends,
I think for all of us there is a growing realisation of the seriousness of the situation we are in. None of us want to add to an alarmist panic but we are becoming acutely aware of the impact that this pandemic is already having on individuals, families, communities and
businesses. Our whole society is being touched and all of us are being affected in one way or another. I want us to make sure we are doing the following…
Being mindful of others in our community
This is an exceptional time and our hope is that we will find many creative ways to "be
church" and good neighbours as we seek to be a blessing to one another, and our
community. We are particularly mindful of the negative effects of social isolation. We want to make sure that we continue to act as a community of care. This is an opportunity for us to pray, to find ways be kind, loving and generous
Putting it into practice
We want to protect and serve the most vulnerable in our community. We especially
want to love and care for those who may feel disconnected as a result. Pray for our Health Service. Pray for the WHO and the Government. Pray also for the caring professions and the Public Health Organisations , our medical centre and all GPs and nurses.
I want us to continue the work of pastoral care. If someone is unwell or feeling vulnerable, it would be good to know. If you need help, please pick up the phone and we will do our best to help.
Hopefully you have now received your Parish Council Newsletter. If you are self isolating due to Covid-19, we will try to help. Just telephone or email. We are in the process of putting together a team to help.
Contact either Rev Julie on 01892 770436 email revjuliesear1@gmail.com or the Parish Council on 01342 822404. PLEASE NOTE THERE IS AN INCORRECT TELEPHONE NUMBER FOR THE PARISH COUNCIL ON YOUR PARISH COUNCIL NEWSLETTER. DO NOT RING IT PLEASE. USE 01342 822404
You and your families are very much in my prayers at this difficult time.
As you will know, our normal church services are suspended until further notice.
However, the church is still here for you; I am still here for you. We just have to do things differently in these strange times.
While many of you will have some lovely family times as you find ways of spending time together in fairly restricted circumstances, there may be moments when it all gets a bit much for you. Please remember that I am just at the end of the phone if you want to chat, or email me.
Take a look at our websites to keep in touch:
www.hartfieldchurch.org and www.colemanshatchchurch.org
Philippians 4: 6-7: Do not be anxious about anything, but in every situation, by prayer and petition, with thanksgiving, present your requests to God. And the peace of God, which transcends all understanding, will guard your hearts and your minds in Christ Jesus.
Rev Julie Sear