I really want to encourage all of you to come on our vision away mornings. Date and venue for each church below. I would like all of us to be part of the discussions for our outreach to community; our pattern of services and worship' our care for each other; our children and youth work. Rob Dillingham will be facilitating our sessions. We want to have good discussions so please sign up, come and be part of our church family life together. Rev Julie
11th September 9-1pm in Trinity Hall for Holy Trinity
18th September 9-1pm St Mary's Church for St Mary's
 September 12th Fifteenth Sunday after Trinity St Mary's 9:30am Morning Worship Holy Trinity 11:00am Holy Communion
September 19th Sixteenth Sunday after Trinity St Mary's 9:30am Holy Communion Holy Trinity 11am Matins
September 26th Seventeenth Sunday after Trinity St Mary's 9:30am Morning Worship Holy Trinity 11am Holy Communion
October 3rd Harvest St Mary's 9:30am Holy Communion Holy Trinity 11am Matins Holy Trinity 6:30 Choral Evensong
Sunday worship.
Wear a mask if you feel more comfortable.
Please continue to hand gel on your way into church and as you leave.
We will be attempting to keep some distance between those attending services.
We hope to sing in church. But we also want to be cautious and be aware that Covid has not gone away and we need to love and respect each others safety. Some are more vulnerable and are still to return to church.
Please remember we can still transmit the virus, even if we are double jabbed. Many people this week in our villages have caught Covid and have been unwell.
If the Church of England offers out different guidance, I will let you know.
All these guidelines will be reviewed at the end of August.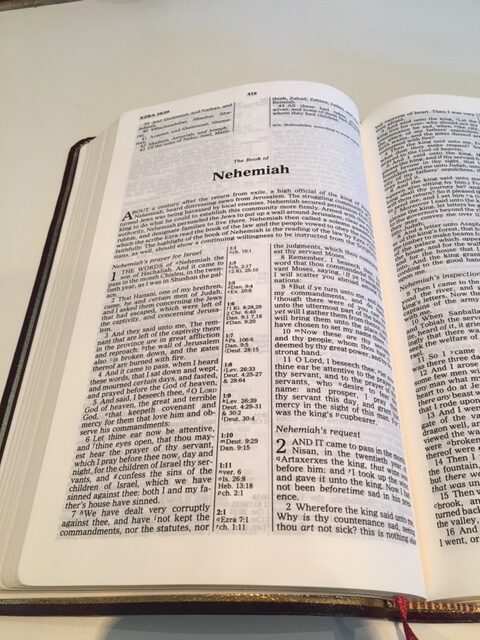 Sermon Series in Nehemiah Rebuilding the Church
6 June – Nehemiah 1: 1 – 11 Praying with Humility
13 June – Nehemiah 2: 1 – 20 Servant hearts
20th June – Nehemiah 3: Together let us Build
27th June – Nehemiah 4: 1- 23 Unity
4 July – Nehemiah 5: Connecting to God's Heart
11th JulyInvitation Service – Putting it into Practice
18 July- Nehemiah 6: 1- 19 Our Lord is all Sufficient
25th July- Nehemiah 7: Worship
Break over August
5 September- Nehemiah 8: God's covenant of Love
12 September- Nehemiah 10: Giving thanks and living God's Way
19 September- Nehemiah 12: Prayer and Worship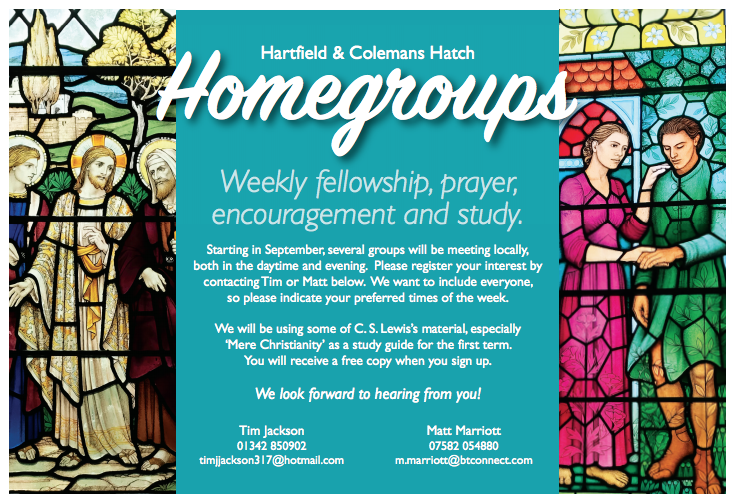 Do come and enjoy homemade cake, coffee and tea in the grounds of Holy Trinity Church and in Trinity Hall. An opportunity to meet up with friends and make new ones. The team looks forward to welcoming you. 
2nd and 4th Thursdays of every month. 9:30am to 12noon. Everyone welcome. 
Sheila Van Maurik, Eve James and Caroline Daszewska.
Church Street Community Café
We are now pleased to let you know we will be relaunching the café in St Mary's Church. You are warmly invited to come and join us.
We will be open from 2-4 pm on Thursday 16th and Thursday 30th September and thereafter on the 1st and 3rd Thursdays of the month (and whenever there is a 5th Thursday). We look forward to seeing you there. Revd Julie and Team
"Filling station" – Wednesday 22nd September 7.30-9.30pm. St Mary's Church will be hosting the 'Filling Station'. With Lively worship band. Guest speaker will Graham Kendrick and there will be a time of prayer. More information will come out next week. Everyone welcome.
There's lots going on for our Young people in Hartfield