Come and join us this Sunday for one of our services, we would love to welcome you.
Do get in touch if you have got any questions.
RECTOR: The Revd Julie Sear, The Rectory, Hartfield 01892 770436
In the case of an emergency 07514 118616
"Our Vision is to build a dynamic, vibrant church sharing Christ's love with people of all ages in our 21st Century rural community."
Hartfield is increasingly family focused, but also has many people that welcome more traditional forms of worship. We are building a lively, outward looking Christian community reflecting all age groups and are prepared to face the challenges of Christian mission in the 21st century. In particular, we aim to be at the heart of the village community of Hartfield.
We are building from the bottom through outreach to young families having recognized the need to create a much more balanced Christian family, if there is to be a vibrant Christian community at the heart of village life in Hartfield.
We are therefore evolving our worship to be family centred and easily accessible to those new to Christ. We also reach out to the wider village community through activities such as the annual Live Nativity through the village.
Our service pattern is designed so that there is a Communion service every Sunday at either 8.00 am or 9.30 am. It is also designed to be complementary to the service pattern of our sister church of Holy Trinity, Coleman's Hatch.
Of particular importance to us, is actively support the village primary school, which is situated next to the church.
Please note that we have a variety of services each week. Please also take a look at our services at Holy Trinity, Coleman's Hatch. We look forward to welcoming you at any of our services.

Children's Choir - Sign Up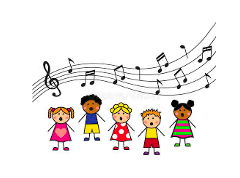 St Mary's Church have started an informal children's choir on Wednesday afternoons. It has been lovely watching the children grow in confidence as they learn new songs.
The first rehearsals will be on the following dates 3.15pm – 4pm in St Mary's Church.
Weds 20th April/27th April
Weds 4th/11th May/25th May
Events: Sunday 8th May in church for our All Age service; June 5th Queens Jubilee. Both these events are 9.30am in church or outdoors depending on the weather, followed by refreshments. There will also be craft and bible stories for the children.
Please could you let me know if your child is interested in being part of the Children's choir and can attend the rehearsals. We will need to print off words and choose the pieces to sing. Parents will need to remain in the church where there will be coffee and tea available. PLEASE NOTE THE NEW TIME OF 3.15PM. It is helpful if your child can read as we learn new songs together.
 If you don't attend St Mary's School but would like to know more, please give me a ring.
 I look forward to hearing from you.
Reverend Julie. Revjuliesear1@gmail.com      01892 770436
'Little Stars' Baby and Toddler Group St Mary's Church Hartfield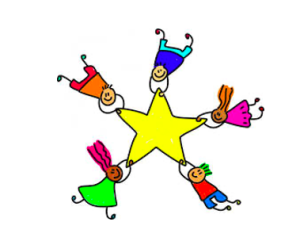 St Mary's Church welcomes you to their new baby and toddler group. 1st & 3rd Thursday's of the month from 2-3.15pm. Homemade cake, coffee and tea will be available. Toys to play with, songs to sing and stories to hear. A lovely way to meet together in a relaxed atmosphere.
20th January
3rd February
17th February
3rd March
17th March
31st March
Contact Jen Black on 07779586460 Or Rev Julie on 01892 770436 Or email revjuliesear1@gmail.com We are following all Covid guidance. 07:01:22
Church Street Community Café
Open from 2-4 pm on the 1st and 3rd Thursdays of the month (and whenever there is a 5th Thursday). 
Open from 9:30am to 12noon on the 2nd and 4th Thursdays of every month.