St Mary's enjoys being part of community life here in Hartfield. As a church, we are all members of that community. We seek to worship God our heavenly Father, who created us, loves us, and saved us by sending his Son, Jesus. We care for one another and enjoy each other's friendship. We want to know God better, so we listen to what He has said to us in the Bible and let Him shape our lives by His Holy Spirit. We recognise our calling to serve God in this His world. And we do our best to reach out with God's love, sharing the wonderful news that God Himself invites every one of us to know Him.
Our Church is open all day for quiet reflection.
1st and 3rd Sundays of the month are Holy Communion with Sunday Discoverers.
2nd and 4th Sundays of the month are Morning Worship an all age service.
Everyone is welcome.
Please look at our Calendar for all up to date information.
The Vicar (Revd Ashley Evans), Organist (Richard Karn) and Jacky Ward on behalf of the Choir of St Mary's Ticehurst, invite you to join them for a:-

Deanery Festive Evensong

on Sunday 25th June 2023 at 6.00pm* in St Mary's Church

*There will be a rehearsal at 4.00 pm (gathering from 3.30pm). Tea and cakes 5.15pm, and the service to start at 6.00pm.

Music will be provided on the day or can be sent digitally in advance if requested. There will be a retiring collection to cover expenses.

You can find information about the service and a return form

Here.

It would be lovely if members of our churches could join the choir of St Mary's, Ticehurst to celebrate together. This is open to choir members and anyone who would like to join them on the night.


Please could I ask you to return the form by the 20th May.

With every blessing,



Rev Julie
Little stars parent and toddler group
For ages 0-5 this runs during term time only from 9.15am to 10.45am. ​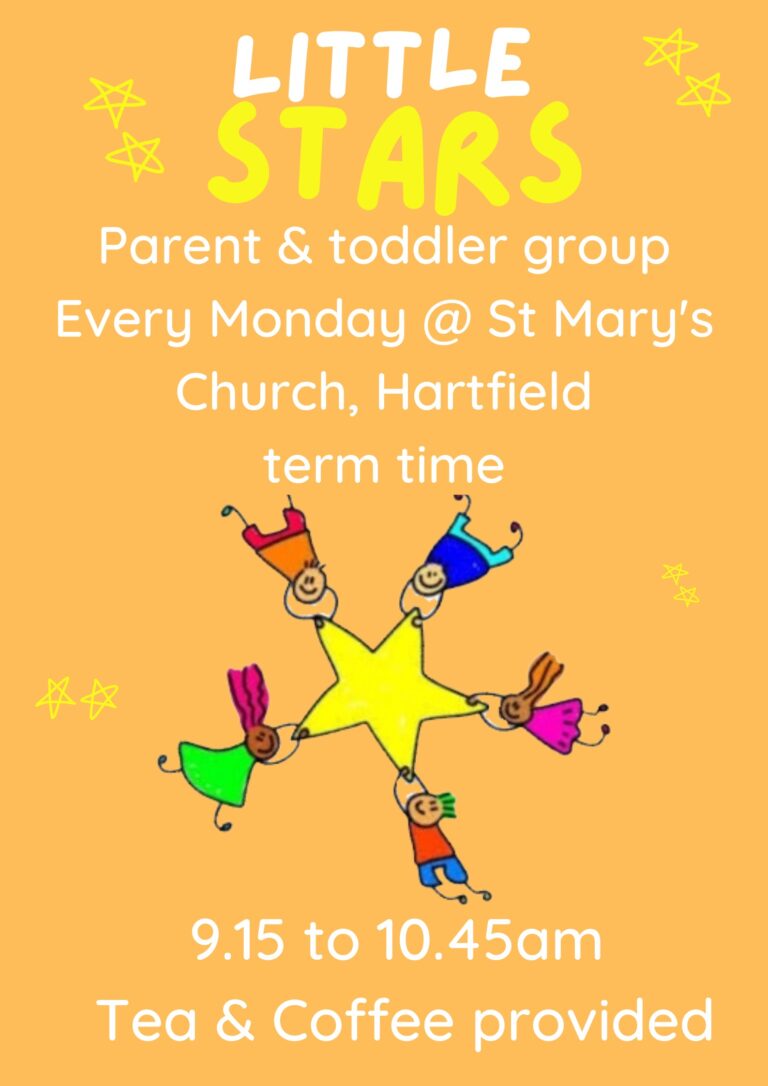 Church Street Community Café
On the 1st and 3rd Thursdays of the month is the Church street community café. with homemade cakes, tea and coffee.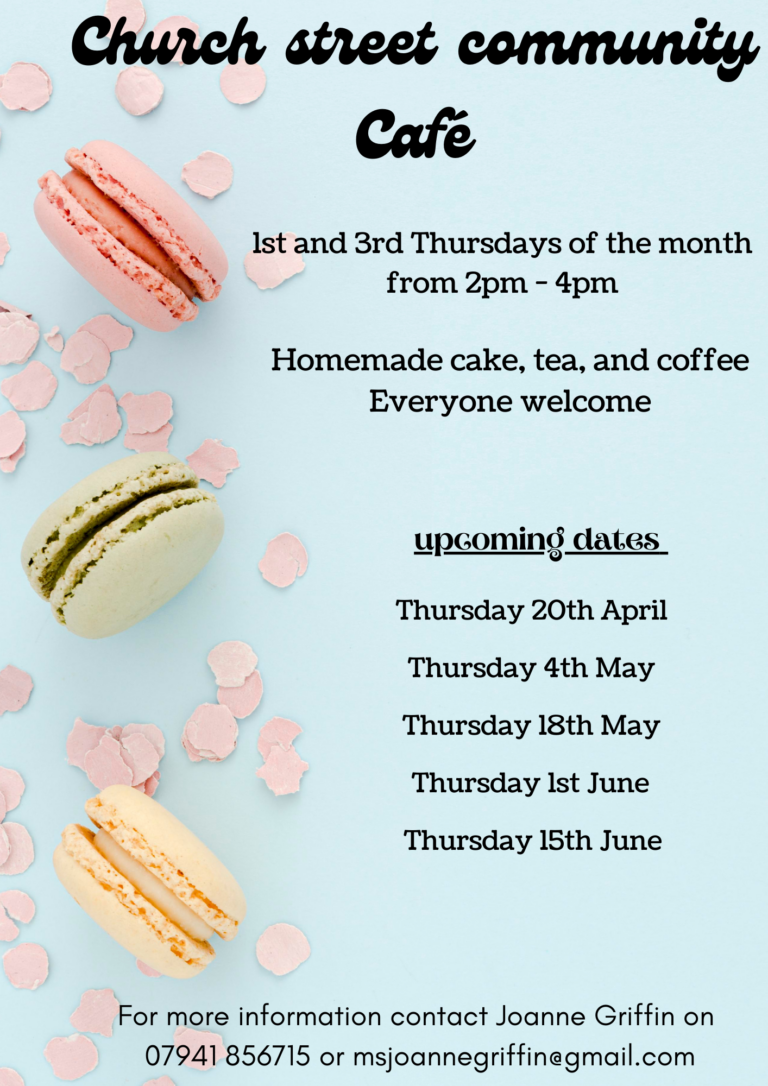 A youth group for school years 5 and upwards with food games and a bible study. From 5pm till 6.15pm at Hartfield Village Hall.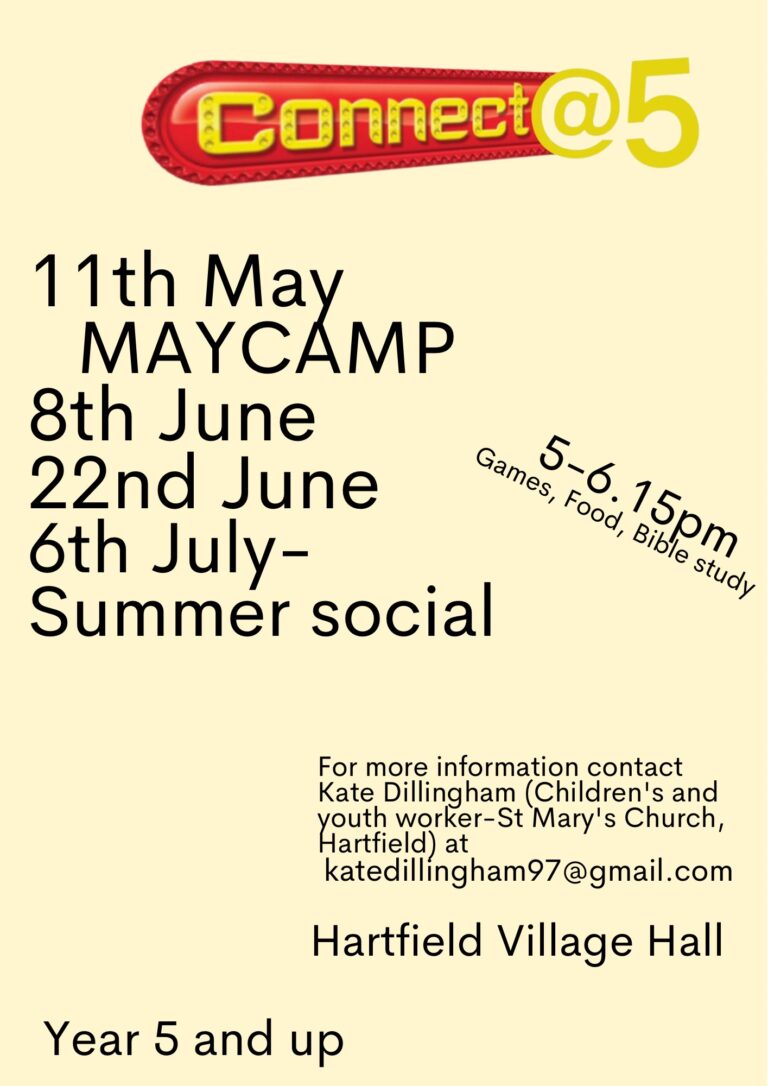 A Sunday group for ages 3-11, onthe 1st and 3rd Sundays of the month.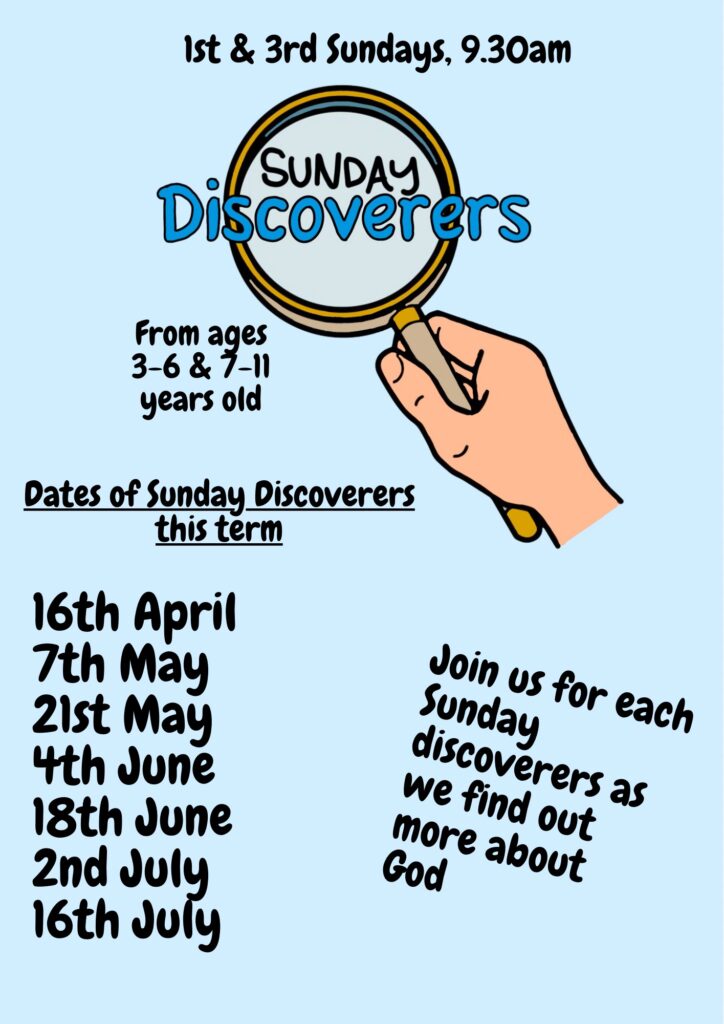 Church Street Community Café
Open from 2-4 pm on the 1st and 3rd Thursdays of the month. 
Open from 9:30am to 12noon on the 2nd and 4th Thursdays of every month. 
"The parish of Hartfield: St Mary the Virgin is committed to the safeguarding of children, young people and adults. We follow the House of Bishops guidance and policies and have our own Parish Safeguarding Officer(s), PSOs. The Diocese of Chichester's safeguarding pages contain vital links and information including contacts for the Diocesan Safeguarding Advisor (DSA) who advise our PSOs. If you are concerned that a child or adult has been harmed or may be at risk of harm please contact the DSA. If you have immediate concerns about the safety of someone, please contact the police and your local authority Children or Adults Services."
Click Here for more information