A Brief History of the Parishes of Hartfield and Coleman's Hatch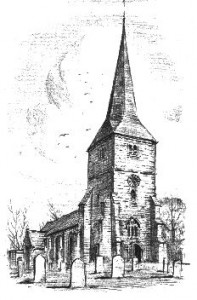 The Church of St Mary the Virgin has certainly been here for 700 years and it is likely that a church has been upon the site for 300 years before that.
 Hartfield is mentioned in the Domesday Book of 1085, and it is reasonable to imagine that there would have been a church, perhaps of wood, at this date.
We may surmise that the present Church was first built between 1244 and 1253; the first mention of a Rector is in 1263 and the names of the Rectors are recorded thereafter.
In the Medieval period Hartfield grew in importance from a poor agricultural village to a centre of the iron and timber trade. The church was enlarged in the 14th and 15th centuries and the oldest parts of the former Rectory date from that time together with the Lych Gate Cottage.
Undoubtedly the two centuries of Reformation and religious conflict which started in 1534 when Henry VIII separated the Church of England from the Catholic Church would have caused local conflict and required large scale alteration to the interior of the Church as the nature of worship changed with the introduction of services in English. However we have no record of precisely how alterations were made.
Up until the 17th century, the Parish had both a Rector and a Vicar. However in 1730 the two positions were united.
The Parish of Hartfield has been much larger than it is now, taking in much of the Ashdown Forest and extending west to East Grinstead. However the northern part of the parish became separated and was then united with Cowden.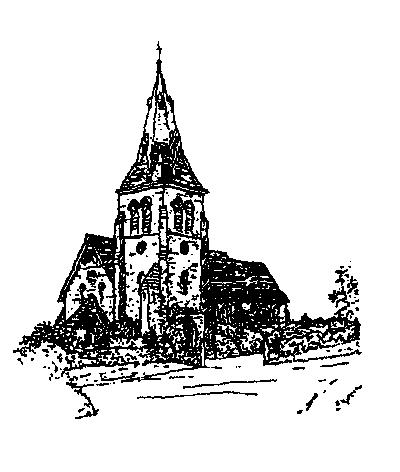 In 1913 the separate parish of Coleman's Hatch was formed with its own incumbent. Since 1978 the two benefices have been united, so that although the parishes remain separate, the Rector of Hartfield is also the Rector of Coleman's Hatch.
There are a number of significant parish charities dating back to the 17th century some of which remain active.
 Recent Works
The Church was first floodlit for the Millennium – the Church is now illuminated nightly.
Pews at the back of the Church have been removed to create a meeting area.
The churchyard has been re-ordered with the removal of grave surrounds in order to make maintenance possible.
A nature trail has been established in the churchyard.
Paths have been resurfaced and lights installed along the path from the school.
The bells have been repaired and rehung. All bell-ringers are welcome to join the ringers for Thursday evening practice or on Sunday mornings.